WOI Awarded Chamber Business of the Year
Watauga Opportunities and Ray's Weather Center were the two organizations named as Watauga Business of the Year by the Boone Area Chamber of Commerce Jan. 28.
The awards — which are selected from nominations submitted to a chamber committee — were presented at the monthly chamber Business After Hours held at La Quinta Inn and Suites in Boone.
Dan Meyer, president and CEO of the Boone Area Chamber of Commerce, said the award is presented to businesses with a proven track record, as well as criteria that include increased sales and increased hiring and employment.
Watauga Opportunities is a manufacturing company in Boone that produces a variety of products, including medical devices and packaging, and that also provides vocational training, job placement, employment opportunities, community opportunities and residential services to adults who have barriers to employment and community inclusion.
"Their mission is to enable self-reliance and enhance independence by offering employment and community service opportunities," Meyer said. "In other words, they're offering life-altering outcomes."
Watauga Opportunities is one of the largest employers in Watauga County, with 100 on staff, and has been in business for 40 years, Meyer said. The organization served 250 clients in the past year, contributing more than 3,000 hours of community service.
The organization has placed more than 1,000 individuals in community jobs, who have earned an estimated $6.3 million in wages.
For more information visit: http://www.wataugademocrat.com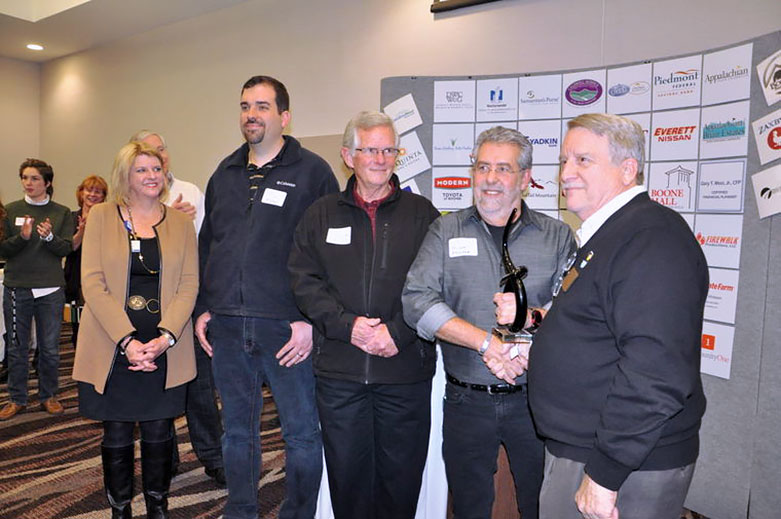 WOI Awarded Business of the Year by Watauga Chamber of Commerce - Photo Anna Oakes / Watauga Democrat