Thermoforming
Since 1974, Watauga Opportunities has been a leading force in custom thermoforming, medical and packaging industries.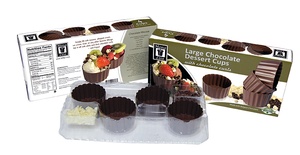 Watauga Opportunities in Boone North Carolina works closely with your custom thermoforming sourcing, engineering and design professionals to manufacture and deliver your thermoformed products. We produce custom thermoformed medical trays, shipping trays, food trays and other custom plastic products.
What we can do for you
Flexibility
Prototyping to your design
Rapid turnaround
Wide range of thermoformed product
Manufacturing Capabilities
Custom Trays: art pallets, food trays, shipping trays, and medical trays, medical basin liners and vial trays.
Stock and Custom Blisters: various shapes and sizes of blisters and clamshells.
Custom Products: you need it? ... we make it in thermoformed plastics.
Our materials
HIPS (High Impact Polystyrene)
PET (Polyethylene Terephthalate)
PETG (Polyethylene Terephthalate Glycol)
RPET (Recycled Polyethylene Terephthalate)
HDPE (High-density polyethylene)
Various experimental "green plastics".
With our on-site mold and die capabilities, we can manufacture a variety of customized products to meet the needs of you and your customer's.